No JB Apps - Download jailbreak-only applications onto your iDevice without a jailbreak!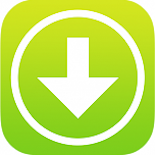 INSTALL
Once you have No JB Apps installed, you can install applications such as iRec (iOS 7-8 Screen Recorder), Tethering (iOS Tethering via SOCKS protocol), FileBrowser (View your devices' files) and many more!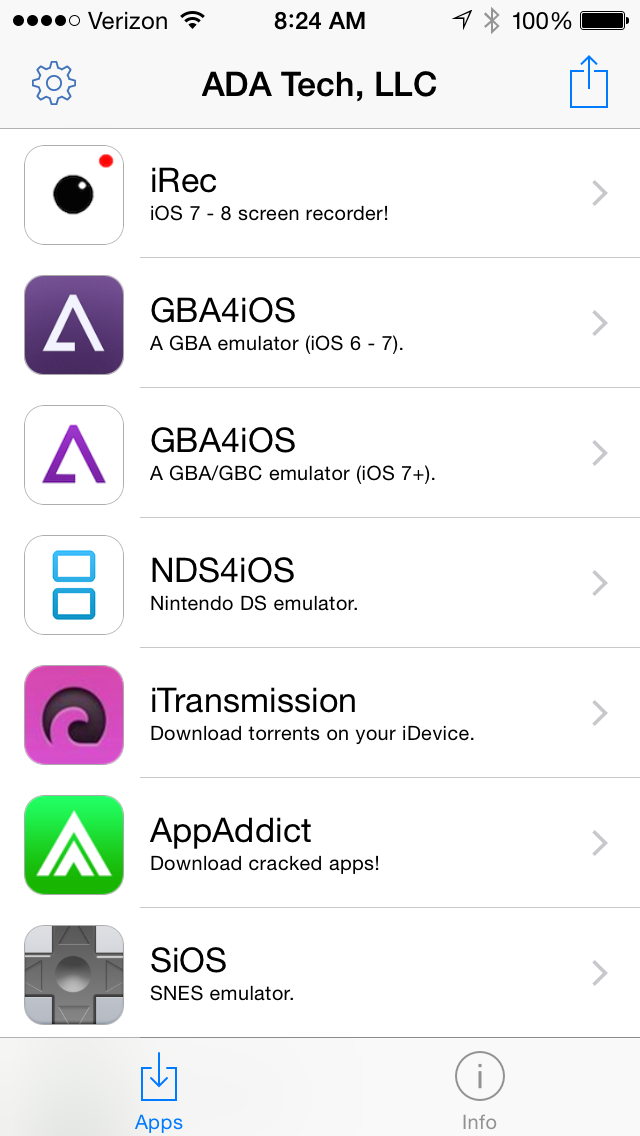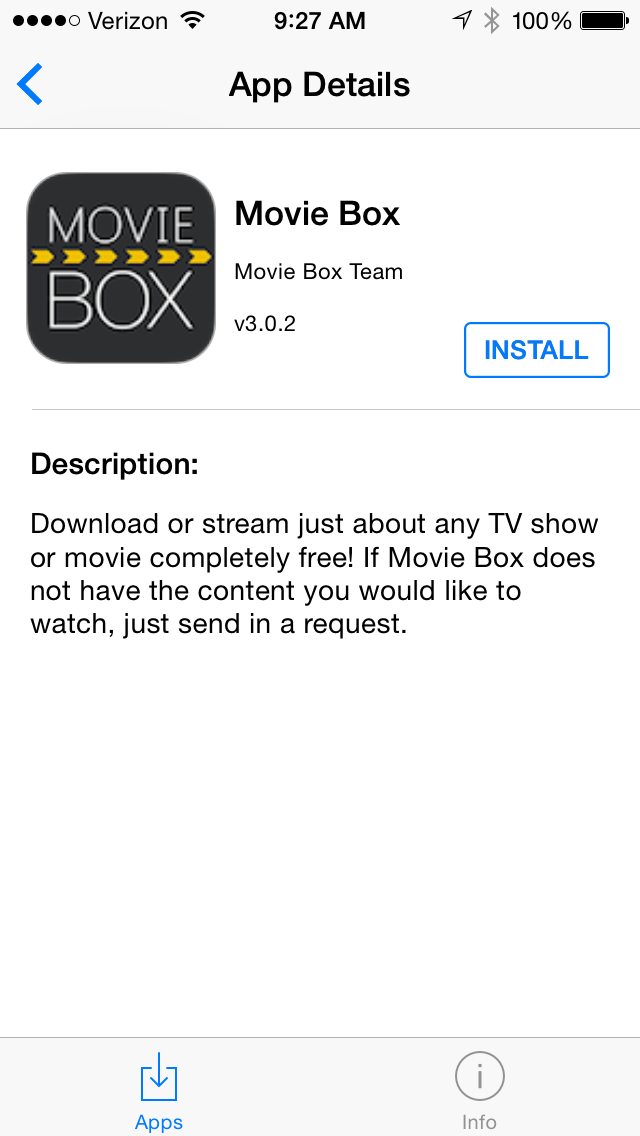 Copyright (c) 2014 - ADA Tech, LLC

Redistribution and use in source and binary forms are permitted provided that the above copyright notice and this paragraph are duplicated in all such forms and that any documentation, advertising materials, and other materials related to such distribution and use acknowledge that the software was developed by the organization. The name of the organization may not be used to endorse or promote products derived from this software without specific prior written permission. ADA Tech Apps along with all applications hosted with it/on it are to be used for development/as a development tool/testing/and for learning purposes only. We are not responsible nor reliable for any damage, either be software or hardware, to your device. This is for use at your own risk.

THIS SOFTWARE IS PROVIDED BY THE COPYRIGHT HOLDERS AND CONTRIBUTORS "AS IS" AND ANY EXPRESS OR IMPLIED WARRANTIES, INCLUDING, BUT NOT LIMITED TO, THE IMPLIED WARRANTIES OF MERCHANTABILITY AND FITNESS FOR A PARTICULAR PURPOSE ARE DISCLAIMED. IN NO EVENT SHALL THE COPYRIGHT HOLDER OR CONTRIBUTORS BE LIABLE FOR ANY DIRECT, INDIRECT, INCIDENTAL, SPECIAL, EXEMPLARY, OR CONSEQUENTIAL DAMAGES (INCLUDING, BUT NOT LIMITED TO, PROCUREMENT OF SUBSTITUTE GOODS OR SERVICES; LOSS OF USE, DATA, OR PROFITS; OR BUSINESS INTERRUPTION) HOWEVER CAUSED AND ON ANY THEORY OF LIABILITY, WHETHER IN CONTRACT, STRICT LIABILITY, OR TORT (INCLUDING NEGLIGENCE OR OTHERWISE) ARISING IN ANY WAY OUT OF THE USE OF THIS SOFTWARE, EVEN IF ADVISED OF THE POSSIBILITY OF SUCH DAMAGE.